Office of the High Commissioner for Human Rights
United Nations Office at Geneva
Oslo, July 10, 2013
 PETITION
Harald J. Dahle
HARALD JAN TEODOR DAHLE
V
STATE PARTY NORWAY
The United States Department of State
The sellective informations gathering program Security Incident Management Ananlysis System SIMAS
 The National Security Agency, NSA 
The PRISM internet sellective information gathering program are operating in violation of
 the United Nations Human Rights Charter Article
  2, 5, 7, 11, 12, 18, 21, 22 and 30 
 THE INTERNATIONAL COVENANT
  ON CIVIL AND POLITICAL RIGHTS
  "Seen in the light of the United Nations Human Rights Charter I challenge the legality by which the Norwegian Authorities have concluded that no laws have been broken with the US Dept of State's Security Incident Management Analysis System spy case in Norway".
                            Harald Dahle
   SECURITY INCIDENT MANAGEMENT ANALYSIS PROGRAM SIMAS
US Department of State Security Incident Management Analysis System SIMAS and NSA's internet surveillance PRISM program seen in the light of the United Nations Human Rights Charter, Article 2,5,7,11,12,18,21,22 and 30 as well as the  Charter of Fundamental Rights of the EU, Article 7 and 8 and the 4th Amendment of the Bill of Rights, US Constitution.
THE UNITED STATES CONSTITUTION
THE ONGOING MASSIVE INDUSTRIAL TYPE SURVEILLANCE OF CITIZENS
OF THE UNITED STATES CONSTITUTES A SERIOUS BREACH OF
 The 4th Amendment!
The Fourth Amendment (Amendment IV) to the United States Constitution is the part of the Bill of Rights which guards against unreasonable searches and seizures along with requiring any warrant to be judicially sanctioned and supported by probable cause.
 BEHIND NORWAY'S FACADE
  OF QUESTIONABLE NOBEL PEACE PRIZES, FAILED PEACE NEGOTIATIONS AND OIL MONEY
Chairman of the Nobel Committee Mr. Thorbjørn Jagland, left applauds winner of the 2009 Nobel
Peace Prize, US President Barack Obama in Oslo: Was it In the Spirit of Alfred Nobel?
SYSTEMATIC AND UNLAWFUL SPYING on Norwegian citizens has been conducted under the umbrella of US State Departments Security Incident Management Analysis System SIMAS. Such spying is being done by the Norwegian police as well as people from the military and intelligence-based areas. These covert activities are carried out by Nor- wegian authorities against their own people and represent violation of Norwegian law §90, the so-called "Spy paragraph", which states that, 
«A person who acts against the law and influence or take directly part in that some- thing is revealed that ought to be kept secret with respect to the security of the State, punishes with prison until 3 years, but from one until ten years if the secret is betrayed to another State or considerable harm is done.»
IN THE CASE OF CLOSE SURVEILLANCE OF NORWEGIANS by the American Embassy Oslo and Norwegians working directly for and being paid by the United States, the case was abruptly closed almost a year following the WikiLeaks revelations. However, there is ground to believe that the Norwegian authorities, in their eagerness to repair bilateral damage with the United States, has overlooked the legal consequences for the Norwegians as documented through the lens of the United Nations Human Rights charter, which Norway was one of the first countries to ratify.
I WILL THEREFORE GO THROUGHT THE SIMAS PROGRAM AGAIN, and most importantly document its place as Signal Intelligence (SIGINT) contributor and its valuable and specific role within a much larger SIGINT structure. An evaluation of the SIMAS program must be viewed in totality of the global UKUSA listening capability. Only then can the thru strenght of the security incident management analysis sytem be fully comprehended. (Not shown here)
SIMAS
  IN THE GLOBAL SIGNAL INTELLIGENCE WEB
  

England, RAF Menwith Hill: The United States Support Base and Listening Post 
" NOTHING IS HIDDEN THAT SHALL NOT BE BROUGHT TO LIGHT "
 RAF MENWITH HILL
MASS SURVEILLANCE APPARATUS: RADOMS, ANTENNAS AND DISCS
This particular picture is not from Menwith Hill. It demonstrates the complexity of tracking and surveillance.
RAF Menwith Hill is a Royal Air Force station near Harrogate, North Yorkshire England which provides communications and intelligence support services to the United Kingdom and the United States of America. The site contains an extensive satellite ground station and is a communications intercept and missile warning site and has been described as the largest electronic monitoring station in the world.
 
RAF Menwith Hill is commanded by a Royal Air Force Officer, supported by an RAF element, whilst the majority of support services are provided by the United States Air Force, 421st Air Base Group. The site acts as a ground station for a number of satellites operated by the US National Recconaissance Office, on behalf of the US National Security Agency, with antennae contained in a large number of highly distinctive white radomes, and is alleged to be an element of the ECHELON system.
ECHELON
THE MOST PERVASIVE AND POWERFUL ELECTRONIC INTELLIGENCE GATHERING SYSTEM IN THE WORLD TODAY

THE ECHELON SYSTEM is widely accepted to be the most pervasive and powerful electronic intelligencegathering system in the world. It was developed and is operated on behalf of the United States and its partners (the United Kingdom, Australia, Canada, and New Zealand) in an intelligence alliance known as UKUSA.The system involves the automatic selection of interceptedelectronic messages from target lists using a computer-based system known as Dictionary.
IT IS CLEAR THAT THE CAPABILITIES and practices of the NSA have resulted in suspicion and resentment from overseas and U.S. citizens alike. Whether or not the methods employed by the NSA are legal, U.S. officials justify the NSA's activities as being necessary to acquire information about threats to national security, international terrorism, and the narcotics trade.
Rapid advances in new professions of computer science and electronic communications have heavily influenced the way that procedures and techniques have developed in the "second oldest profession." New technologies have been embraced and exploited rapidly and effectively. Sometimes these developments move more quickly than the legal structures and guidance in place to protect individuals' rights. Perhaps the greatest test for any society is how it responds to and deals with these new situations and challenges.
WE KNOW FROM WORKING AT NSA [that] the United States reads the secret com- munications of more than forty nations, including its own allies ... NSA keeps in oper- ation more than 2000 manual intercept positions. Both enciphered and plain text com- munications are monitored from almost every nation in the world, including the nations on whose soil the intercept bases are located.
Those messages, which include specific combinations of names, dates, places, and subjects, matching particular criteria are sent for further processing by analysts at Fort Mead, Marylandthe Headquarters of the U.S. National Security Agency (NSA). The messages can be intercepted at ground-based stations that may link directly into land lines or pick up radio or microwave frequency signals. These signals are broadcast and distributed through radio aerials or a series of microwave towers as part of a local, national, or international network. Microwave signals can also be intercepted in space using specially designed satellites positioned.
 SIMAS
THE UNITED STATES DEPARTMENT OF STATE SECURITY INCIDENT MANAGEMENT ANALYSIS SYSTEM
  NORWAY'S MASS SURVEILLANCE APPARATUS AND DECEIT
Deceit: the action or practice of deceiving someone by concealing or misrepresenting the truth
VIEWED IN LIGHT OF NORWEGIAN LAW §90, THE UNITED NATIONS HUMAN RIGHTS CHARTER, THE CHARTER OF THE FUNDAMENTAL RIGHTS OF THE EUROPEAN UNION AND THE BILL OF RIGHTS THE US CONSTITUTION.

The deceitful, covert and illegal data collection work administered by Norwegian police and intelligence staff against its own citizens on behalf of a foreign nation, in this case the United States, is an undisputable violation of the Norwegian "spy paragraph", §90. These treasonous activities violate the spirit and the substantive content of the United Nation's Human Rights Charter, which Norway was one of the earliest ratifier of, as well as the Charter of Fundamental Rights of the European Union and Bill of Rights of the United States Constitution.

These many-faceted and grave violations stand in sharp contrast to, and is a contradiction of the democratic and humanistic thinking and principles Norway is usually known for, is founded on and adhere to. It is a fact that Norwegian police and intelligence staff knowingly and covertly spy on its own citizens on a daily basis and feed  sensitive and possibly compromising informations back to the United States Embassy' Oslo.
All collected data of targeted Norwegian citizens are fed into the US operated, global indust- rial sized intelligence grid. This is done in spite of the almost certain fact that the Norwegian Parliament, the Stortinget, has not been thoroughly informed regarding the nitty-gritty details of the selection based SIMAS data collection program. Clever people in the upper echelon of the Norwegian bureaucracy has interpreted this willful lack of information to the Parliament as a free ticket to deceit and mass surveillance.
                                                 
 KINGDOM OF NORWAY
 Has ratified UN's Human Rights Charter, doesn't follow up!
In the 21st century Norwegians have experienced an extraordinary collapse in the rule of law and in their constitutional protections. Today, Norwegian citizens, once a free people protected by law, can be harassed and detained in prison indefinitely without any evidence being presented to a court of their guilt, and they can be sentenced to prison on the basis of secret testimony by anonymous witnesses not subject to cross examination.
EXTENSIVE USE OF SHORT TIME HOLDING CELLS
 MOUNTING TO TORTURE
Seven out of ten suicides in Norwegian prisons are done by people sitting in "varetekt" that is short time holding cells, used by the police to hold prisoners indefinitely. Norway has got several sharp warnings from Human Rights organizations for misusing the concept of holding cells, but in vain.
THE HUMAN RIGHTS ARTICLE 23, WORKERS RIGHT
AND OTHER HUMAN RIGHT VIOLATIONS BY THE POLICE
 1. Everyone has the right to work, to free choice of employment, to just and favorable conditions of work and to protection against unemployment.
2. Everyone, without any discrimination, has the right to equal pay for equal work.
3. Everyone who works has the right to just and favorable remuneration ensuring for himself and his family an existence worthy of human dignity, and supplemented, if necessary, by other means of social protection.
---
 Norway's post Breivik deceptive explenation
On the same day and at the same time, the Department of Justice, the Police Direc- torate, the security Police PST, the Police Academy and the police, all looked conveniently in the opposite direction of Norways "lone templar terrorist" Anders Behring Breivig. For this to happen by chance, the odds are 1: 200.000

Oslo, July 22nd 2011, Anders Behring Breivig dressed in police combat gear with helmet, makes his way to strike the Prime Minister's Headquarter in full daylight. As seen here through one of the security cameras of a nearby Government building in Oslo, Norway.
Altogether 77 innocent people lost their lives in this meaningless tragedy in Oslo and at Utøya, the Out-island, Labor Party youth camp. Norway's chocking pre-war, paci- fist naivete had prevailed in a disastrous manner once more. Minister of Justice Knut Storberget resigned on November 11, 2011 when the former minister of Defence, Grete Faremo was appointed Minister of Justice from the same day.

Norway's Secret Police PST,
"He (Anders B. Breivig) was under our radar, we could not see him coming!"
Which, off course is nothing but sheer nonsens! How easy it was to "sell" this blatant lie to the public. When we know that Norway's secret police is able to monitor a pin drop in Hammerfest from Oslo, a distance of 1879Km, the "under the radar" statement is not very trustworthy at all.

NORWAY JULY 22nd 2011: A SYSTEM COLLAPSE
IS SUDDENLY AND UNEXPECTEDLY REVEALED
The Norwegian Authorities are not able to protect its own citizens, neither from an internal nor from an external threat. With regards to Brievig, it was the combination of several different and negative factors acting together which made it possible for him to release his anger on the otherwise quiet Norwegian society with such a devestating result. The failure to detect act and prevent will linger in the Norwegain collective conciousness for generations to come. 
CLICK PICTURE AND PLAY VIDEO
abc NEWS

IT HAD BEEN a meticulously planned project culminating in a devestating blow to the Norwegian people. It was a catastrophe of immense proportions, and psychologically it rippet away the innocence of Norway, as we had known it after the War.
PRIME MINISTER JENS STOLTENBERG comforts a victim of the right wing radical Anders Behring Breivigs one ton homemade fertilizer bomb. Falling like a house of cards Norway's naivete led to a complete system collapse from the Parliament through the office of the Prime Minister, The Ministry of Justice, The Police Directorate, the Police Academy and the Police. It was a total collapse of preparedness, ambulances and hospitals functioned.


 The pacifist Government of Johan Nygaardsvold 1935-1945
April 9, 1940: Hunted by German soldiers, never indcted of war crimes

THE GHOST OF THE PACIFIST LABOR GOVERNMENT of Johan Nygaardsvold (1935-1945) came back reinvented in an ugly way: "Norway does not need a strong military", said Prime Minister Nygaardsvold And Prime Minister Jens Stoltenberg of the Labor Party tweeted, "High security among Government buildings and the people of Norway does not concern this Government!"
Picture above: March 20th 1935, The pacifist Government of Prime mInister Johan Nygaardsvold as they just came out from the Castle after having been given the mandate by the King Haakon 7th, to rule Norway. From left, Minister of Finance Adolf Indrebø, Minister of Defence Christian Fredrik Monsen, Minister Foreign Affairs Halvdan Khot, Prime Minister Johan Nygaardsvold, Minister of Agriculture Hans Ystgaard, Minister of Trade Alfred M. Madsen, Minister of Social Affairs Kornelius O.P. Bergsvik, Minister of Church -and Education, Nils Hjelmtveit and Minister of Justice Trygve Lie.

  THE NORWEGIAN PARLIAMENT STORTINGET
A SYSTEM COLLAPSE OF UNPRECEDENTED MAGNITUDE IS REVEALED
 "Might have been informed, but not told of the nitty-gritty details of the global selection-based SIMAS spy program"
                                                                                                                 Harald Jan Dahle
His Majesty King Harald of Norway adresses the State of the Nation, with Her Royal Highness Queen Sonja and His Royal Highness, Crown Prince Haakon Magnus, on either side.
Reports that the US Embassy in Oslo had systematically spied on Norwegian citizens broke in November after the controversial website Wiki Leaks published secrets regar- ding US Diplomats diplomatic cables, that also included Norway. 
EMBASSY OF THE UNITED STATES
OSLO, NORWAY
FROM A RENTED OFFICE ON THE TOP FLOOR OF A NEARBY BUILDING, A CONSTANT STREAM OF SENSITIVE INFORMATIONS WAS SENT BACK TO THE US EMBASSY REGARDING NORWEG- IAN CITIZENS. INTELLIGENCE WAS THEN SHARED WITH NSA, CIA, FBI, DEPARTMENT OF TREA- SURY AND OTHERS.
The round-the-clock surveillance operation by the group of up to 20 Surveillance Detection Unit agents, consisting of former police, defence, and private security staff, started in the spring of 2000.  It was set up to monitor Norwegian citizens whom the US embassy alleged acted suspiciously.
Surveillance took place from the sixth floor of the Handelsbygningen building, several hundred metres west of the embassy. SDU personnel collected detailed information about individuals, including video footage. The information was passed on to US embassy staff, where it was disseminated and subsequently stored in the worldwide anti-terror SIMAS database.
White building at the farthest left, top floor window: Dual country spy nest staffed with Norwegian Intelligence people, being paid by the Embassy of the United States, large tri-angel building center.
 WHOSE IN CHARGE HERE ANYWAY
NORWAY OR THE UNITED STATES?
click on coat of arms and play video with
Hege Newth Nouri
President of the Bjornstjerne Bjornson Academy
Then Minister of Justice Knut Storberget announced a public inquiry into the case after facing considerable pressure from politicians and diplomats alike. Following the revelations, Peace Research Institute Oslo (PRIO) Director Kristian Berg Harpviken said,
"The matter could be extremely delicate for US-Norwegian relations if embassy docu- ments refer to its surveillance operation."
Nevertheless, the US Embassy Oslo was insistent that,
"it followed all Norwegian laws in allowing the SDU to operate on Norwegian soil."
 CHARTER
OF THE UNITED NATIONS HUMAN RIGHTS 
The SIMAS program mass harvests data on an industrial scale; it violates Article 2, 5, 7, 11, 12, 18, 21, 22 and 30 of the United Nations Human Rights Charter.
ARTICLE 2: DON'T DISCRIMINATE
The SIMAS intelligence gathering software uses selection as key input. That is selection of gender, height, weight, eye color, skin tone, hair color, age, body type, name, address, phone number, mothers name and fathers name, just to have mention a few. This is exactly the same selection method used in the 3rd Reich Nazi Germany, and we all know where that ended, in the gas chambers. SIMAS are, in all its self-pro- claimed righteousness a selection based program and thus it violates Article 2 of the Human Rights Charter.
ARTICLE 5: NO TORTURE
In today's political climate and disrespect for human life, no one can know what consequences the selection based SIMAS program can have. Reports from the Iraqi Abu Graib prison, from Bagram torture and prison abuse, Afghanistan and from Guantanamo confirm that in all cases selection was a key premeditation to torture. The United States Extraordinary Rendition program also confirms this. SIMAS are part of the global intelligence selection machinery, where torture comes as a natural byproduct; a violation of Article 5 of the Human Rights Charter. 
ARTICLE 7: WE ARE ALL EQUAL BEFORE THE LAW
Spying on its own citizen's eliminate equality before the law and especially this is relevant when spying for the United States, a country violating human rights on a grand scale and one which has not ratified the Human Rights Charters.
ARTICLE 11: WE ARE ALWAYS INNOCENT UNTIL PROVEN GUILTY
On the contrary, in today's synthetic terror politics we all seem to be guilty, and there is no trial waiting to clean us from this misconception. Because of the Global War on terror, thousands are in prisons without legal counsel and trial. Today we are guilty first until proven innocent, maybe!
ARTICLE 12: THE RIGHT TO PRIVACY
Spying and collecting sensitive information on Norwegian citizens violate the right to privacy, when privacy is defined in a broader term. There is no privacy under the umbrella of the United States spying apparatus (SIMAS ECHELON)
ARTICLE 18: FREEDOM OF THOUGHT
This is a battle of people's minds. Freedom of thought flew out of the window long time ago. According to the United States own definition of intellectual freedom, "one is either for or against the country", thereby reducing freedom to a black and white issue without nuances and humanness.
ARTICLE 21: THE RIGHT TO DEMOCRACY
Democracy means different things to different countries; Norway holds a high status as a democratic nation for the people by the people. Spying on Norwegian citizens for the United States is in direct violation of democratic principles and the constitution of both Norway and the United States.
ARTICLE 22: SOCIAL SECURITY
When Norwegian police and intelligence officers spy on its own people for the United States social security has no meaning. The very fabric, on which social security is based, thrust, is no longer there. The Norwegian authorities are knowingly and covertly acquiring a constant stream of highly sensitive information on its own citizens for the benefit of the United States. (Ref. §90, the spy paragraph)
ARTICLE 30: NO ONE CAN TAKE AWAY YOUR HUMAN RIGHTS
On the contrary, human rights are on a decline. Adhering to the unlawful and degrading SIMAS spy network only reduces humanness as well as ones rights. Human Rights are irrelevant in the global SIGINT machinery.
CHARTER
OF FUNDAMENTAL RIGHTS OF THE EUROPEAN UNION

ARTICLE 7
RESPECT FOR PRIVATE AND FAMILY LIFE
Everyone has the right to respect for his or her private and family
life, home and communications.
ARTICLE 8
PROTECTION OF PERSONAL DATA
 1. Everyone has the right to the protection of personal data concerning him or her.
Such data must be processed fairly for specified purposes and on the basis
of the consent of the person concerned or some other legitimate
basis laid down by law.
 
2. Everyone has the right of access to data which has been collected
concerning him or her, and the right to have it rectified.
 
3. Compliance with these rules shall be subject to control
by an independent authority.
THE EUROPEAN PARLIAMENT
EU REACTIONS TO US SPYING IN EUROPE
EU reactions on massive US internet data collection on the European Internet have been massive. The PRISM internet surveillance case highlights the urgent need to pass legislation to protect EU citizens' personal data. Most MEPs agreed on this in Wednesday's Civil Liberties Committee debate with Justice Commissioner Viviane Reding. MEPs also called for safeguards for personal data transferred outside the EU.
Meeting between European Commission Vice-President Viviane Reding and U.S. Attorney General Eric Holder, April 2013

European Commission Vice-President Viviane Reding and United States Attorney General Eric Holder met today in Washington. They had cordial discussions on a wide range of fields of collaboration between the Department of Justice and the European Commission.
US Attorney General Eric Holder and EU Commission Vice-President Viviane Reding
The meeting concluded with a discussion of the ongoing negotiations for a data pro- tection agreement covering police and judicial information; they noted the importance attached on both sides of the Atlantic to providing a high level of personal data and privacy protection for all individuals.
"The PRISM-case was a wake-up call that shows how urgent it is to advance with a solid piece of legislation on data protection", said EU Commissioner Viviane Reding in her opening remarks. Reporting back on her meeting with US Attorney General Eric Holder in Ireland, she said: "We agreed to set up a transatlantic group of experts to address concerns."

Attorney General Holder and Vice President Reding expressed appreciation for the ongoing and positive discussion by U.S. and EU experts on protecting and sharing data on the basis of a commonly agreed framework. Each noted the recent progress made, and both sides were optimistic in reiterating their determination to finalize nego- tiations as rapidly as possible.
THE MINISTRY OF JUSTICE 
OSLO NORWAY
Per-Willy Amundsen

Minister of Justice and Public Security 

NORWAY'S POSITION ON SIMAS
With regards to the SIMAS surveillance program Norway's position is that no laws have been broken. While other European countries take these matters very seriously, Norway's prosecuting and political authorities have said that "these matters are of no concers and the public has nothing to worry about."
"Norway-US relations are good and close."
  Mr. Pål Lønseth
   Secretary of State
The Political Section Ministry of Justice Oslo
 "Norwegians have no reason to fear US surveillance. We don't doubt what they are informing us. Our relations with the Americans are good and close. We have had a meeting with them in Washington, and from our dialog we can say that they have not given us information that can be traced back to something to criticize."
                                                                 Pål Lønseth
Mr. Pål Lønseth bowed to naïve US explanations on the industrial-size PRISM inter- net surveillance program among other. He sees no wrongdoing by the Americans. On July 1st 2013 cameleon Lønseth quickly changed his statement on US surveillance once again. This time in accordance with the ongoing and explosive European news revelations of massive and unlawfull US spying programs on all foreign Embassies, on the European internet, on European politicians and on European citizens, as he vaguely condemnded US surveillance operations in Norway specifically, and in Europe in general.
"NSA monitored 33 million Norwegian phone calls"
Norwegian newspaper Dagbladet
nsa: national security agency/nis: norway intelligence service
 NSA-NIS TARGETS
OF SPECIAL INTEREST
1 Access to Russian targets in the Kola Peninsula
2 SIGINT reports on Russian civil targets of mutual targets,
particularly Russian energy politics
3 Ad-hoc reporting and analytic expertise on Russian counter intelli-
gence operations in Norway
4 Report sharing and target development on Russian political, natural resources
and energy issues, including sharing of selected data
GCHQ
GOVERNMENT COMMUNICATIONS HEADQUARTER
  Sheltenham
U

.K. Parliament Intelligence and

Security Committee Report
on
GCHQ Mass Surveillance
March 14, 2015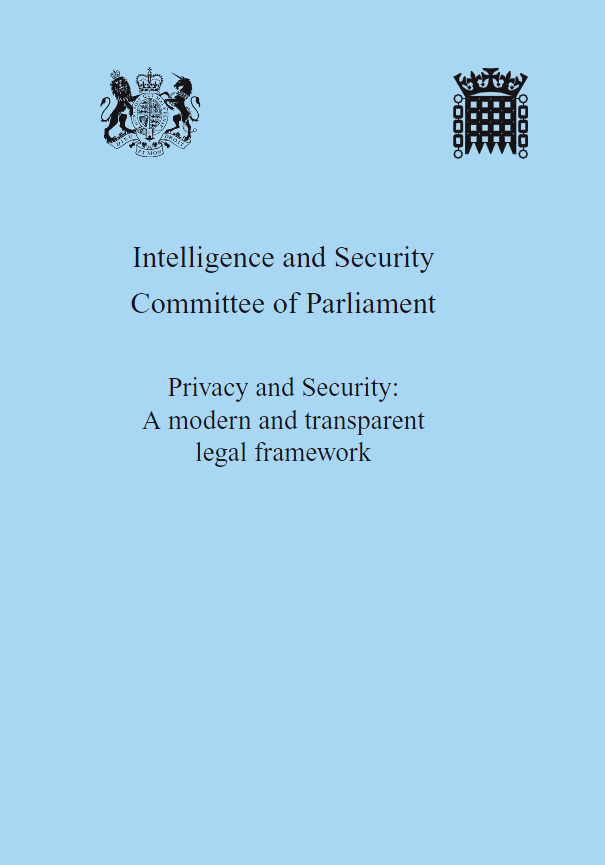 Privacy and Security
A modern and transparent legal framework
 The internet has transformed the way we communicate and conduct our day-to -day lives. However, this has led to a tension between the individual right to pri- vacy and the collective right to security, which has been the focus of consider- able debate over the past 18 months.
The leak by Edward Snowden of stolen intelligence material in June 2013 led to allegations regarding the UK Agencies' use of intrusive capabilities in particular those relating to GCHQ's interception of internet communications. This Com- mittee investigated the most serious of those allegations – that GCHQ were circumventing UK law – in July 2013.

 

We concluded that that allegation was unfounded. However, we considered that a more in-depth Inquiry into the full range of the Agencies' intrusive capabilities was required – not just in terms of how they are used and the scale of that use, but also the degree to which they intrude on privacy and the extent to which existing legislation adequately defines and constrains these capabilities.

 

All those who contributed to this Inquiry agreed that the intelligence and sec- urity Agencies have a crucial role protecting UK citizens from threats to their safety. The UK intelligence and security Agencies (MI5, SIS and GCHQ) exist to protect the country from threats and to obtain intelligence in the interests of the UK's national security or economic well-being and for the detection and prevention of serious crime. The importance of this work is reflected in the fact that Parliament has provided the Agencies with a range of intrusive powers which they use to generate leads, to discover threats, to identify those who are plotting in secret against the UK and to track those individuals.

 

However, in a democratic society those powers cannot be unconstrained: limits and safeguards are essential. First and foremost, the Agencies are public bodies and therefore everything they do must be in accordance with the Human Rights Act 1998 (which incorporates the European Convention on Human Rights into UK law). While the Agencies work to protect our national security, they must do so while upholding our basic human rights.

 

Some rights are not absolute: the right to privacy, for example, is a qualified right – as all the witnes- ses to our Inquiry accepted – which means that there may be circumstances in which it is appropriate to interfere with that right. In the UK, the legal test is that action can be taken which intrudes into privacy only where it is for a lawful pur- pose and it can be justified that it is necessary and proportionate to do so. The question that we have considered in relation to each of the Agencies' capa- bilities is whether the intrusion it entails is justified and whether the safeguards are sufficient.

 

Our Inquiry has involved a detailed investigation into the intrusive capabilities that are used by the UK intelligence and security Agencies. This Report con- tains an unprecedented amount of information about those capabilities, inclu- ding how they are used, the legal framework that regulates their use, the autho- risation process, and the oversight and scrutiny arrangements that apply. For ease of reference, we have included an overview of the Report in the next   chapter and below we summarise our key findings:

 

• We are satisfied that the UK's intelligence and security Agencies do not seek to circumvent the law – including the requirements of the Human Rights Act 1998, which governs everything that the Agencies do.


• However, that legal framework has developed piecemeal, and is unnecessarily complicated. We have serious concerns about the resulting lack of transparency, which is not in the public interest.


• Our key recommendation therefore is that the current legal framework be replaced by a new Act of Parliament governing the intelligence and security Agencies. This must clearly set out the intrusive powers available to the Agencies, the purposes for which they may use them, and the authorisation required before they may do so.


• Our Report also contains substantial recommendations about each of the Agencies' intrusive capabilities, which we consider are essential to improve transparency, strengthen privacy protections and increase oversight.


• We have scrutinised GCHQ's bulk interception capability in particular detail, since it is this that has been the focus of recent controversy:

 

Our Inquiry has shown that the Agencies do not have the legal authority, the resources, the technical capability, or the desire to intercept every communi- cation of British citizens, or of the internet as a whole: GCHQ are not reading the emails of everyone in the UK.


GCHQ's bulk interception systems operate on a very small percentage of the bearers2 that make up the internet. We are satisfied that they apply levels of filtering and selection such that only a certain amount of the material on those bearers is collected. Further targeted searches ensure that only those items believed to be of the highest intelligence value are ever presented for analysts to examine: therefore only a tiny fraction of those collected are ever seen by human eyes.


The current legal framework of external and internal communications has led to much confusion. However, we have established that bulk interception cannot be used to target the communications of an individual in the UK without a spec- ific authorisation naming that individual, signed by a Secretary of State.

 

While these findings are reassuring, they nevertheless highlight the importance of a new, transparent legal framework. There is a legitimate public expectation of openness and transparency in today's society, and the intelligence and se- curity Agencies are not exempt from that.

 

Another major processing system by which GCHQ may collect communications is ***, where GCHQ are looking to match much more complicated criteria with three or four elements, for example. Unlike the simple selectors used in the first process, this technique requires ***.

 

This process operates across a far smaller number of bearers – GCHQ choose just *** of the bearers out of those they can theoretically access. These bearers are not chosen at random: they are deliberately targeted as those most likely to carry communications of intelligence interest. For example, GCHQ are currently targeting bearers likely to be carrying communications of ***.

 

As a first step in the processing under this method, ***. *** the system applies a set of 'selection rules'. As of November 2014, there were *** selection rules. ***. Examples of these initial selection rules are:
• include ***;
• include ***; and
• discard communications ***.

 

As a result of this selection stage, the processing system automatically discar- ds the majority (***) of the traffic on the targeted bearers. The remainder is col- lected ***.61 These communications are the ones that GCHQ consider most likely to contain items of intelligence value

 

Karma Police
TRACKING EVERY VISIBLE USER ON THE INTERNET
New documents shared by whistleblower Edward Snowden reveal GCHQ mass sur- veyed "every visible user on the internet," codenaming the operation Karma Police after a popular song by Radiohead.
 CLICK ON PICTURE BELOW AND LISTEN
The Karma Program
Karma mission was started in 2009, without the agency obtaining legal permission to carry out the operation. Also there was no Parliamentary consultation or public scrut- iny, documents published by the Intercept website show.GCHQ Government Commu- nications Headquarters is a UK spy agency responsible for providing intelligence by intercepting communications between people or equipment.The data is handed over to the British government and armed forces.
The recently revealed operation was developed by GCHQ in 2007-08. It aimed to link,"every user visible to passive SIGINT with every website they visit, hence providing either (a) a web browsing profile for every visible user on the internet, or (b) a user profile for every visible website on the internet."
The numbers of surveyed users were astonishing: in 2012, GCHQ gathered some 50 billion online metadata records a day, and the agency planned to boost its capacity to 100 billion records a day by the end of this year.The information was held for months in a vast store nicknamed the Black Hole and was carefully examined by data ana- lysts.
  TEMPORA
Tempora is the codeword for a formerly secret computer system that is used by the British Government Communications Headquarters, GCHQ. This system is used to buffer most internet communications that are extracted from fibre-optic cables, so these can be processed and searched at a later time. It was tested since 2008 and became operational in the autumn of 2011.
CLICK ON PICTURE BELOW AND WATCH
The TEMPORA Program
Tempora uses intercepts on the fibre-optic cables that make up the backbone of the inter- net to gain access to large amounts of internet users' personal data, without any individual suspicion or targeting. The intercepts are placed in the United Kingdom and overseas, with the knowledge of companies owning either the cables or landing stations.
Special teams from GCHQ Cheltenham have been flown in secretly in the last few years to a computer centre in Silicon Valley near San Francisco for training on the special computer systems that carry out both domestic and international interception.
The centre near San Francisco has also been used to train staff from the "Technical Depart- ment" of the People's Liberation Army General Staff, which is the Chinese version of GCHQ. The Department operates two ultra-secret joint US-Chinese listening stations in the Xinjiang Uighur Autonomous Region, close to the Soviet Siberian border.
Allegedly, such surveillance systems are only used to target Soviet or Warsaw Pact communications signals, and those suspected of involvement in espionage and terrorism. But those involved in ECHELON have stressed to Congress that there are no formal controls over who may be targeted.

 CLICK ON PICTURE BELOW AND WATCH
  How GCHQ operates

Tempora was revealed by Edward Snowdon, a former American intelligence contrac- tor who leaked information about the program to former Guardian journalist Glenn Greenwald in May 2013, as part of his revelations of government-sponsored mass surveillance programs. Documents Snowden acquired claimed that data collected by the Tempora program is shared with the National Security Agency, NSA of the United States.
CLICK ON PICTURE BELOW AND WATCH
Spy Cable Revealed Channel 4
According to Edward Snowden, Tempora has two principal components called "Mastering the Internet" (MTI) and "Global telecom Exploitation" (GTE). He claimed that each is intended to collate online and telephone traffic. This however contradicts two original documents, which say that Tempora is only for internet traffic, just like the Xkeyscore system of the NSA, components of which are incorporated in Tempora. It is alleged that GCHQ produces larger amounts of metadata than NSA.
CLICK PICTURE BELOW
Vodafone's take-over of Cable & Wireless
By May 2012 300 GCHQ analysts and 250 NSA analysts had been assigned to sort data.The Guardian claims that no distinction is made in the gathering of data between private citizens and targeted suspects. Tempora is said to include recordings of telephone calls, the content of email messages, Facebook entries and the personal internet history of users. Snowden said of Tempora that "It's not just a U.S. problem. The UK has a huge dog in this fight...They [GCHQ] are worse than the U.S."
 BUDE SIGINT

DRUMROLL DEVELOPMENT REPORT
TRANS-ATLANTIC UK-BOUND
FIBER OPTIC CABLES TAPPED AT BUDE ENGLAND
 CLICK PICTURE BELOW AND WATCH ANIMATION
 Undersea Fiber Optic Cable Installation
Fiber tapping uses a network tap method that extracts signal from an optical fibre without breaking the connection. Tapping of optical fibre allows diverting some of the signal being transmitted in the core of the fibre into another fibre or a detector.
Fibre to the home (FTTH) systems use beam splitters to allow many users to share one back- bone fibre connecting to a central office, cutting the cost of each connection to the home.
Test equipment can simply put a bend in the fibre and extract sufficient light to identify a fibre or determine if a signal is present.
Similar techniques can surreptitiously tap fibre for surveillance, although this is rarely done where electronic equipment used in telecommunication is required to allow ac- cess to any phone line for tapping by legal authorization.
Tapping the fibre means that all signals from every communications source being routed through the fibre are pre- sented and must be sorted for relevant data, an immense task when thousands of sources of data or voice may be present.
This remote footnote of Britain's coastline is one of the most important and powerful tele- communications hubs in the world.
  NSA-CIA-GCHQ

     RAF CROUGHTON, US AIR FORCE SPY BASE
Washington is to spend almost £200m to turn one of its British military bases already implicated in mass surveillance and drone strikes into one of its largest intelligence hubs outside the mainland United States.
RAF Croughton, a US Air Force base near Milton Keynes, which has a direct cable link to Government Communications Head- quarters (GCHQ) at Cheltenham, is to be the site for an ultra-secure intelligence cen- tre staffed by up to 1,250 personnel and covering operations in Africa, a current focus for US counterterrorism activities.
The $317m (£189m) project, which includes an installation for the Defense Intelligence Agency, the Pentagon's main military espionage service, underlines RAF Croughton's position as a centre for clande- stine and classified US communications in Britain.
Once complete in 2017, the facility will be comparable in number of personnel and operational importance to RAF Menwith Hill, the National Security Agency (NSA) listening station in North Yorkshire. Like Menwith Hill, it is likely to be co-staffed with representa- tives of British intelligence, including GCHQ.
The Independent, the sister title of The Independent on Sunday, revealed last year that RAF Croughton was used to funnel back to Washington data from a global network of spy bases inside US embassies, including the secret Berlin facility alleged to have been used by the NSA to listen in on the mobile phone of the German Chancellor, Angela Merkel.
The British base, which currently serves as a relay station for CIA agent communi- cations, is also at the centre of claims that it is used as a support site for US drone strikes operated from Camp Lemonnier in Djibouti against al-Qa'ida targets inside Yemen.
INTERNATIONAL SUB MARINE
FIBER OPTICS COMMUNICATION CABLES
NSA IN A NUTSHELL
PRISM
INTERNET DATA COLLECTION PROGRAM

THE TOP-SECRET PRISM PROGRAM ALLOWS THE U.S. intelligence community to gain access from nine Internet companies to a wide range of digital information, inclu- ding e- mails and stored data, on foreign targets operating outside the United States.
THE PROGRAM IS COURT-APPROVED but does not require individual warrants, in-

stead it operates under a broader authorization from federal judges who oversee the use of the Foreign Intelligence Surveillance Act (FISA). The newly released docu- ments on page 45-52 give additional details about how the program operates, inclu- ding the levels of review and supervisory control at the NSA and FBI. The documents also show how the program interacts with the Internet companies.
PRISM
SLIDES OVERVIEW
 Government Surveillance Public Intelligence
Dept. of Justice Policy Guidance Use of Cell-Site Simulator Technology
5. september 2015 03:26
Cell-site simulator technology provides valuable assistance in support of important public safety objectives. Whether deployed as part of a fugitive apprehension effort, a complex narcotics investigation, or to locate or rescue a kidnapped child, cell-site simulators fulfill critical operational needs.
As with any law enforcement capability, the Department must use cell-site simulators in a manner that is consistent with the requirements and protections of the Constitution, including the Fourth Amendment, and applicable statutory authorities, including the Pen Register Statute. Moreover, any information resulting from the use of cell-site simulators must be handled in a way that is consistent with the array of applicable statutes, regulations, and policies that guide law enforcement in how it may and may not collect, retain, and disclose data.

Missouri National Guard Panama Electronic Surveillance Training Presen- tations
26. juli 2015 22:51
A set of training presentations created by the Missouri National Guard through its State Partnership Program with the the Republic of Panama. The presentations include training on the use of multiple tools for analyzing information obtained through electronic surveillance including Pen-Link and i2 Analyst's Notebook.

U.K. Parliament Intelligence and Security Committee Report on GCHQ Mass Surveillance
14. mars 2015 03:27
The leak by Edward Snowden of stolen intelligence material in June 2013 led to allegations regarding the UK Agencies' use of intrusive capabilities – in particular those relating to GCHQ's interception of internet communications. This Committee investigated the most serious of those allegations – that GCHQ were circumventing UK law – in July 2013.
We concluded that that allegation was unfounded. However, we considered that a more in-depth Inquiry into the full range of the Agencies' intrusive capabilities was required – not just in terms of how they are used and the scale of that use, but also the degree to which they intrude on privacy and the extent to which existing legislation adequately defines and constrains these capabilities.

EU Parliament Study on Mass Surveillance
23. januar 2015 04:43
The disclosure of controversial mass surveillance programmes by intelligence and national security agencies has evoked an international debate on the right of citizens to be protected from illegitimate or warrantless collection and analysis of their data and meta-data. This report aims at identifying what are the risks of data breaches for users of publicly available Internet services such as web browsing, email, social networks, cloud computing, or voice communications, via personal computers or mobile devices, and what are the possible impacts for the citizens and the European Information Society.
In this context a clear distinction has to be made between data and meta-data. Also it must be differentiated between mass unwarranted and indiscriminate interception, and targeted lawful interception of Internet and telephony data for the purpose of law enforcement and crime investigation. While targeted lawful interception constitutes a necessary and legitimate instrument of intelligence and law enforcement agencies, mass surveillance is considered a threat to civil liberties such as the right to freedom of opinion and expression. These civil liberties are essential human rights in democratic societies and of particular importance for safeguarding independent journalism and political opposition.

DoJ Inspector General Report on FBI Surveillance Under FISA Section 702
16. januar 2015 04:15
A Department of Justice Inspector General report on the FBI's surveillance activities conducted under section 702 of the Foreign Intelligence Surveillance Act.

City of Oakland Domain Awareness Center Emails Sept. Dec. 2013
29. januar 2014 01:59
A collection of hundreds of emails from the City of Oakland relating to the construction of the City/Port of Oakland Joint Domain Awareness Center. The files were obtained through a public records request made by members of Occupy Oakland. The emails range in date from September 2013 to December 2013.

Privacy and Civil Liberties Oversight Board NSA Bulk Telephone Records Collection Report
25. januar 2014 03:45
Section 215 is designed to enable the FBI to acquire records that a business has in its possession, as part of an FBI investigation, when those records are relevant to the investigation. Yet the operation of the NSA's bulk telephone records program bears almost no resemblance to that description. While the Board believes that this program has been conducted in good faith to vigorously pursue the government's counterterrorism mission and appreciates the government's efforts to bring the program under the oversight of the FISA court, the Board concludes that Section 215 does not provide an adequate legal basis to support the program.
There are four grounds upon which we find that the telephone records program fails to comply with Section 215. First, the telephone records acquired under the program have no connection to any specific FBI investigation at the time of their collection. Second, because the records are collected in bulk — potentially encompassing all telephone calling records across the nation — they cannot be regarded as "relevant" to any FBI investigation as required by the statute without redefining the word relevant in a manner that is circular, unlimited in scope, and out of step with the case law from analogous legal contexts involving the production of records.
Third, the program operates by putting telephone companies under an obligation to furnish new calling records on a daily basis as they are generated instead of turning over records already in their possession an approach lacking foundation in the statute and one that is inconsistent with FISA as a whole. Fourth, the statute permits only the FBI to obtain items for use in its investigations; it does not authorize the NSA to collect anything.

EU Parliament Report: Mass Surveillance of Personal Data in EU Member States
19. desember 2013 01:34
In the wake of the disclosures surrounding PRISM and other US surveillance programmes, this study makes an assessment of the large-scale surveillance practices by a selection of EU member states: the UK, Sweden, France, Germany and the Netherlands.
Given the large-scale nature of surveillance practices at stake, which represent a reconfiguration of traditional intelligence gathering, the study contends that an analysis of European surveillance programmes cannot be reduced to a question of balance between data protection versus national security, but has to be framed in terms of collective freedoms and democracy.
It finds that four of the five EU member states selected for in-depth examination are engaging in some form of large-scale interception and surveillance of communication data, and identifies parallels and discrepancies between these programmes and the NSA-run operations.
The study argues that these surveillance programmes do not stand outside the realm of EU intervention but can be engaged from an EU law perspective via (i) an understanding of national security in a democratic rule of law framework where fundamental human rights standards and judicial oversight constitute key standards; (ii) the risks presented to the internal security of the Union as a whole as well as the privacy of EU citizens as data owners, and (iii) the potential spillover into the activities and responsibilities of EU agencies. The study then presents a set of policy recommendations to the European Parliament.

Russia Ministry of Communications and FSB Internet Monitoring Draft Order
7. november 2013 02:30
A draft order from the Russian Ministry of Communications written in coordination with the FSB that, if implemented, will require Russian internet service providers to retain all internet traffic and provide the FSB with access for 12 hours after the data is collected, including stored data, phone numbers, IP addresses, account names, social network activity and e-mail addresses. The proposed rule changes have concerned Russian telecommunications providers who say that the requirements violate the Russian constitution.

EU Parliament Report: Impact of NSA Surveillance Programs on EU Citi- zen's Fundamental Rights
21. september 2013 02:13
This Briefing note provides the LIBE Committee with background and contextual information on PRISM/FISA/NSA activities and US surveillance programmes, and their specific impact on EU citizens' fundamental rights, including privacy and data protection.

Gamma Group FinFisher Governmental IT Intrusion and Surveillance Pres- entations
4. september 2013 00:03
Two presentations from the Gamma Group describe the company's FinFisher and 3G-GSM tactical interception and target location surveillance products. The presentations were anonymously posted online and are reportedly from 2011 discussions between Gamma and the German State Criminal Police Offices (Landeskriminalamts).
FinFisher 3G-GSM
 The following presentations from the Gamma Group describe the company's FinFisher and 3G-GSM tactical interception and target location surveillance products.  The presentations were anonymously posted online and are reportedly from 2011 discussions between Gamma and the German State Criminal Police Offices (Landeskriminalamts).  The presentations were first reported by Netzpolitik.org and were subsequently analyzed by F-Secure CRO Mikko Hypponen.  A recent study produced by the University of Toronto's Citizen Lab documented the global proliferation of FinFisher products.
Obama Administration White Paper on NSA Bulk Collection of Telephony Metadata
10. august 2013 02:56
This white paper explains the Government's legal basis for an intelligence collection program under which the Federal Bureau of Investigation (FBI) obtains court orders directing certain telecommunications service providers to produce telephony metadata in bulk. The bulk metadata is stored, queried and analyzed by the National Security Agency (NSA) for counterterrorism purposes. The Foreign Intelligence Surveillance Court ("the FISC" or "the Court") authorizes this program under the "business records" provision of the Foreign Intelligence Surveillance Act (FISA), 50 U.S.C. § 1861, enacted as section 215 of the USA PATRIOT Act (Section 215). The Court first authorized the program in 2006, and it has since been renewed thirty-four times under orders issued by fourteen different FISC judges.
This paper explains why the telephony metadata collection program, subject to the restrictions imposed by the Court, is consistent with the Constitution and the standards set forth by Congress in Section 215. Because aspects of this program remain classified, there are limits to what can be said publicly about the facts underlying its legal authorization. This paper is an effort to provide as much information as possible to the public concerning the legal authority for this program, consistent with the need to protect national security, including intelligence sources and methods. While this paper summarizes the legal basis for the program, it is not intended to be an exhaustive analysis of the program or the legal arguments or authorities in support of it.

U.S. Government Foreign Telecommunications Providers Network Security Agreements
9. juli 2013 22:19
A collection of Network Security Agreements (NSAs) entered into with foreign communications infrastructure providers ensuring U.S. government agencies the ability to access communications data when legally requested. The agreements range in date from 1999 to 2011 and involve a rotating group of government agencies including the Federal Bureau of Investigation (FBI), Department of Homeland Security (DHS), Department of Justice (DoJ), Department of Defense (DoD) and sometimes the Department of the Treasury. According to the Washington Post, the agreements require companies to maintain what amounts to an "internal corporate cell of American citizens with government clearances" ensuring that "when U.S. government agencies seek access to the massive amounts of data flowing through their networks, the companies have systems in place to provide it securely."

EU Parliament Study Oversight of Security and Intelligence Agencies in the European Union
1. juli 2013 22:33
This study evaluates the oversight of national security and intelligence agencies by parliaments and specialised non-parliamentary oversight bodies, with a view to identifying good practices that can inform the European Parliament's approach to strengthening the oversight of Europol, Eurojust, Frontex and, to a lesser extent, Sitcen. The study puts forward a series of detailed recommendations (including in the field of access to classified information) that are formulated on the basis of in-depth assessments of: (1) the current functions and powers of these four bodies; (2) existing arrangements for the oversight of these bodies by the European Parliament, the Joint Supervisory Bodies and national parliaments; and (3) the legal and institutional frameworks for parliamentary and specialised oversight of security and intelligence agencies in EU Member States and other major democracies.

NSA Ft. Gordon Georgia "Sweet Tea" Building Specifications
6. juni 2013 04:06
More than 1700 pages of building specifications for the NSA/CSS facility at Fort Gordon, Georgia known as "Sweet Tea" dated February 5, 2010.

UN Human Rights Council Report Impact of State Surveillance on Privacy and Freedom of Expression
5. juni 2013 00:35
The present report analyses the implications of States' surveillance of communications for the exercise of the human rights to privacy and to freedom of opinion and expression. While considering the impact of significant technological advances in communications, the report underlines the urgent need to further study new modalities of surveillance and to revise national laws regulating these practices in line with human rights standards.

Qatari Ministry of Interior CCTV Surveillance Camera Technical Specifica- tions
8. april 2013 03:22
Technical specifications released by the Qatari Ministry of Interior for CCTV surveillance cameras that are required in all the mentioned categories of businesses operating in Qatar including hotels, apartments, banks, shopping centers, hospitals and warehouses.

Harris Corporation Wireless Surveillance Products Standard Terms and Conditions of Sale
3. november 2012 02:11
Harris Corporation's standard terms and conditions for the sale of their wireless surveillance products including the AmberJack, StingRay, StingRay II, Harpoon and KingFish products. The terms and conditions document was included in a contract signed with Tempe, Arizona on October 8, 2012 for $60,321.15 worth of surveillance software, equipment and training.
Senate Permanent Subcommittee on Investigations Federal Support for Fusion Centers Report
3. oktober 2012 04:13
The Subcommittee investigation found that DHS-assigned detailees to the fusion centers forwarded "intelligence" of uneven quality – oftentimes shoddy, rarely timely, sometimes endangering citizens' civil liberties and Privacy Act protections, occasionally taken from already-published public sources, and more often than not unrelated to terrorism. Congress directed the Department of Homeland Security (DHS) to lead this initiative. A bipartisan investigation by the Permanent Subcommittee on Investigations has found, however, that DHS' work with those state and local fusion centers has not produced useful intelligence to support federal counterterrorism efforts.

Department of Health and Human Services List of Terms for Monitoring Disease Outbreaks via Twitter
26. september 2012 01:00
A document produced by the Department of Health and Human Services as part of their "Now Trending Challenge" to develop applications for monitoring disease outbreaks via Twitter. The document contains lists of various terms that are associated with a number of diseases from the common cold to diphtheria.

U.S. Air Force Lawful Intercept Capability for the Government of Iraq State- ment of Work
25. september 2012 10:50
This Statement of Work (SOW) involves purchasing and installing a Lawful Intercept (LI) capability for the Government of Iraq (GOI). The capability shall include: providing installation, system engineering, system administration, terminal operations support, and mentoring/training Iraqi system operators. The solution should include a disaster recovery feature/configuration that would replicate (backup) the server and database storage at a physically separate facility. LI will provide the GOI a powerful communications intelligence tool to assist in combating criminal organizations and insurgencies by supporting evidence-based prosecutions, warrant-based targeting, and intelligence-based operations.

Clean IT Project Detailed Recommendations for Combating Terrorist Use of the Internet August 2012
25. september 2012 00:20
This document contains detailed recommendations on how to implement the best practices identified in the Clean IT project. It will be developed further in the months ahead. After the end of the Clean IT project it will only be shared with organizations that have committed to implementing the best practices. It will be developed further with these organizations participating in the Clean IT permanent public-private dialogue platform.

FBI Going Dark: Law Enforcement Problems in Lawful Surveillance
15. september 2012 00:03
'Going Dark' is a Law Enforcement (LE) initiative to address the gap between the legal authority and practical ability of LE to conduct lawfully-authorized electronic surveillance. Problems highlighted by the Going Dark initiative include LE's difficulty in receiving information from some technology companies, and criminal's use of advanced technologies and techniques that can complicate carrying out of lawfully-authorized court orders to conduct electronic surveillance.

The FBI's Vision for Domestic Electronic Surveillance
9. september 2012 03:33
Last month, Cryptome quietly posted a 2007 draft of the Federal Bureau of Investigation's vision statement for the Domestic Communications Assistance Center (DCAC). The document, which has received no media attention, offers the most in depth view yet of the DCAC and its functions. In May, CNET correspondent Declan McCullagh disclosed the existence of the DCAC, which he described as having a mandate "covering everything from trying to intercept and decode Skype conversations to building custom wiretap hardware or analyzing the gigabytes of data that a wireless provider or social network might turn over in response to a court order." The vision statement obtained by Cryptome describes the general functions and organization of the DCAC as well as the FBI's national electronic surveillance (ELSUR) strategy.
Hitachi Press Release on NSA Utah Data Center Cable Purchases
7. september 2012 03:22
With internet traffic growing exponentially, attacks on government and commercial computers by cyber terrorists and rogue states have escalated. Those wishing harm have espionage programs targeting the data systems used by the United States and allies. Drug traffickers and weapons dealers use the internet with encrypted communications. To counter these activities, the National Security Agency, an agency of the U.S. government, is building a fortified data center deep inside a mountain in Utah. This complex will house the world's most sophisticated supercomputers dedicated to code breaking and data traffic analysis. Another site will eventually take delivery of the latest Cray supercomputer called Cascade to support the NSA's need to crack codes faster to protect the nation and its allies.

Imaging Systems and Methods for Immersive Surveillance (ISIS) Patent
16. august 2012 04:31
Security guards at large facilities, such as airports, monitor multiple screens that display images from individual surveillance cameras dispersed throughout the facility. If a guard zooms with a particular camera, he may lose image resolution, along with perspective on the surrounding area. Embodiments of the inventive Imaging System for Immersive Surveillance (ISIS) solve these problems by combining multiple cameras in one device. When properly mounted, example ISIS systems offer up to 360-degree, 240-megapixel views on a single screen. (Other fields of view and resolutions are also possible.) Image-stitching software merges multiple video feeds into one scene. The system also allows operators to tag and follow targets, and can monitor restricted areas and sound an alert when intruders breach them.

Unravelling TrapWire: The CIA-Connected Global Suspicious Activity Sur- veillance System
11. august 2012 04:42
A number of hacked emails from the private intelligence firm Stratfor have shed light on a global suspicious activity surveillance system called TrapWire, that is reportedly in use in locations around the world from the London Stock Exchange to the White House. The emails, which were released yesterday by WikiLeaks, provide information on the extent and operations of a system designed to correlate suspicious activity reports and other evidence that may indicate surveillance connected with a potential terrorist attack.

Abraxas Corporation TrapWire Pre-Attack Terrorist Detection System Tra- demark Document
10. august 2012 04:32
Trap Wire dramatically increases the ability to detect pre-attack preparations and to take appropriate action to detect, deter and intercept tenorist attacks. A visual monitor of the entire system-a map with dynamic status indicators for each entity connected to the Trap Wire network- facilitates the ability of decisionmakers to absorb vast quantities of information quickly and efficiently. The dynamic status indicators show the threat level at each facility and highlight those that have moved to a higher threat level over the preceding 24 hours. Security officials can thus focus on the highest priorities first, taking a proactive and collaborative approach to defense against attacks. The information collected by Trap Wire can also be shared with law enforcement agencies to assist in their counterterrorism efforts.

NSA Possible Domestic Interception/Collection Points Map
25. april 2012 11:03
A map and list of possible locations of NSA domestic interception points inside the United States. The list was presented by computer security researcher Jacob Appelbaum at a recent event held at the Whitney Museum in New York along with filmmaker Laura Poitras and ex-NSA employee William Binney. One of the addresses, an AT&T building on Folsom Street in San Francisco, is the location of Room 641A which was the subject of multiple lawsuits regarding warrantless surveillance of U.S. citizens. A recent article in Wired quoted Binney as estimating that there are likely ten to twenty of these locations around the country.
IARPA Catalyst Entity Extraction and Disambiguation Study Fin- al Report
4. april 2012 04:33
Catalyst, a component of DDNI/A's Analytical Transformation Program, will process unstructured, semistructured, and structured data to produce a knowledge base of entities (people, organizations, places, events, …) with associated attributes and the relationships among them. It will perform functions such as entity extraction, relationship extraction, semantic integration, persistent storage of entities, disambiguation, and related functions (these are defined in the body of the report). The objective of this study is to assess the state-of-the-art and state-of-the-practice in these areas.

Harris Corporation AmberJack StingRay, StingRay II KingFish Wireless Surveillance
2. april 2012 10:18
A 2010 price list for Harris Corporation wireless surveillance products was included in contract documentation for the purchase of multiple KingFish Dual Mode wireless measurement systems that went to Maricopa County, Arizona.

DHS Media Monitoring Desktop Reference Manual
24. februar 2012 02:19
A manual for the Department of Homeland Security's Media Monitoring Capability that was reportedly obtained by EPIC via a FOIA request. The manual has been slightly redacted by DHS to remove names and contact information and the URL of the Network Operations Center Media Monitoring Capability reporting website. This website has been listed in three of the four publicly available manuals as an example of a website monitored by DHS.

DHS Testimony on Social Networking and Media Monitoring
17. februar 2012 02:10
Social media are web-based and mobile technologies that turn communication into an interactive dialogue in a variety of online fora. It may be appropriate for the government, including DHS, to use social media for a variety of reasons. The President has challenged his Administration to use technology and tools to create a more efficient, effective, and transparent government1. DHS recognizes that the use of social media by government actors must occur with appropriate privacy, civil rights, and civil liberties protections; whether DHS is disclosing its informationand press releases via social media platforms like Twitter and Facebook, reviewing news feeds for situational awareness, or researching identified, discrete targets for legitimate investigatory purposes. Accordingly, DHS has created Department-wide standards designed to protect privacy, civil rights, and civil liberties in each category of its use.

Interpol Secretary General Wants Global Cyber Fusion Center
6. januar 2012 11:12
As a former head of the US Secret Service, Ronald Noble knows only too well how terrorism, drug-smuggling and people-trafficking cross borders which individual police forces cannot. He is now Secretary General of Interpol, and a specialist team from the organisation he has spent 11 years rebuilding will next summer help the Metropolitan Police combat those crimes and others, during the huge security operation protecting the 2012 Olympic Games. Meeting The Independent before visiting Scotland Yard to discuss arrangements for the Games, Mr Noble said he recognised that some people are scared the event could bring an increased threat of violence to the UK. "In terms of terrorist activity, there is talk, there is chatter, that follows any major event," he says, but adds Interpol has "not seen or heard terrorists saying we're going to target this event".

DARPA Wants to Make $500 Million Space-Based Spy Telescope
15. desember 2011 10:32
If the U.S. military wants live video of a missile launcher vehicle halfway around the world, it must rely on spy planes or drones in danger of being shot down. Tomorrow, the Pentagon wants space telescopes hovering in geosynchronous orbit that could take real-time images or live video of any spot on Earth. Contrary to Hollywood's ideas, today's spy satellites that orbit the Earth at fast speeds and relatively lower altitudes can only snap photos for the U.S. military and intelligence agencies. Taking live video of a single location would require satellites to hover by matching the Earth's rotation in geosynchronous orbit about 22,000 miles (36,000 kilometers) high — but creating and launching a space telescope with the huge optics arrays capable of seeing ground details from such high orbit has proven difficult.
        EU Parliament Study on Mass Surveillance
January 2015
The disclosure of controversial mass surveillance programmes by intelligence and national security agencies has evoked an international debate on the right of citizens to be protected from illegitimate or warrantless collection and analysis of their data and meta-data. This report aims at identifying what are the risks of data breaches for users of publicly available Internet services such as web browsing, email, social networks, cloud computing, or voice communi- cations, via personal computers or mobile devices, and what are the possible impacts for the citizens and the European Information Society.

 

In this context a clear distinction has to be made between data and meta-data. Also it must be differentiated between mass unwarranted and indiscriminate interception, and targeted lawful interception of Internet and telephony data for the purpose of law enforcement and crime investigation. While targeted lawful interception constitutes a necessary and legitimate instrument of intelligence and law enfor- cement agencies, mass surveillance is considered a threat to civil liberties such as the right to freedom of opinion and expression.

 

These civil liberties are essential human rights in democratic societies and of particular importance for safeguarding independent journalism and political opposition.

 

Meta-data is data that is produced when electronic communication channels, like Internet or telephony are used and that provides information about the time, the origin the destination, the location, the duration and the frequency of communications carried out. Meta-data does, however, not contain the content of communications. Two types of meta-data exist, meta-data that provides data on the content (e.g. read/write/modify attributes of the file, author of the document, GPS location of a picture, etc.), and meta-data of the communi- cation (e.g. sender, receiver, communication duration, communication starting date and time, communication channel, communication protocol used, etc.). In the context of this study, the cardinal interest lies on communication meta-data.

 

Communication meta-data is routinely gathered by telecom providers and Internet service providers as part of their business operations. Different laws and regulations exist in Europe and other countries that define the retention period of this data. The lawful interception of meta-data is targeted surveillance required by law enforcement authorities and is not considered as mass surveil- lance. The analysis of meta-data, despite the fact that it does not contain con- tent, can reveal very detailed information about the person who has generated it.

 

Another potential source of information containing private data are Cookies. Cookies are text files that visited websites store on a user's local disk. Cookies allow for smarter and faster navigation, and are commonly used for person- alizing website content, as well as ads and features by associated third parties. No evidence has been found that government agencies are leveraging the information that can be inferred from the data contained in Cookies through collaboration with commercial tracking companies.

 

The structured nature of meta-data is ideally suited for analysis using data mining techniques such as pattern recognition, machine learning, and infor- mation or data fusion. Meta-data analysis can reveal an extraordinary amount of information about people's habits and associations that when aggregated – data over time, or linked with other datasets – can expose even richer personal information and associational details. Unless special precautions are taken, few personal secrets of everyday life would withstand close analysis of meta-data.

 

Government agencies are intercepting meta-data either through their own technical capabilities, or accessing it through service providers on the basis of lawful requests, or under threat of fines. They also possess powerful capabil- ities to break system protections and to infiltrate systems and networks by applying advanced hard and software technology.

 

Commercial surveillance technology vendors are selling software applications and tools for surveillance purposes as advanced solutions for lawful commu-nications data (including both metadata and content) interception, collection, processing and/or analysis. Clients are governments, intelligence organi- zations, national security and law enforcement agencies which use these intelligence platforms and tools for collecting, processing and analysing both, mass and targeted communications data.

 

The legal context for commercial surveillance technology vendors is defined in different national and international laws, agreements and regulations. The Wassenaar Agreement, a comprehensive international treaty on export con- trols, including surveillance technology and undersigned by 42 states, has been extended in 2013 to law enforcement/intelligence gathering tools and IP net- work surveillance systems or equipment. Notwithstanding, the report of the UN OHCHR of June 2014 states that in most states, legal standards are either non-existent or inadequate to deal with the modern communications surveillance environment.

 

But also national security agencies themselves have developed a number of highly sophisticated hard and software interception tools that enable them to penetrate networking equipment, monitor mobile phones and computers and divert or even modify data without being noticed.

 

A special focus in the endeavour of mass surveillance is on breaking encryption that may prevent access to relevant data for intelligence and law enforcement agencies. Software flaws in the implementation of encryption algorithms can lead to vulnerabilities which may be easily exploitable, regardless of the comp- lexity, the theoretical strength or quality of the applied encryption technique. Security agencies have managed to exploit such vulnerabilities, allegedly by introducing backdoors in encryption standards, but have had only limited success with traditional cryptanalytic attacks.

 

The new generation of encryption technology is proficient enough to avoid deterministic brute force attacks and provides the most reliable protection ag- ainst unauthorized data access if its implementation and configuration para- meters are well set up. Major attacks occur when implementations of current encryption technologies do not faithfully comply with their specifications, or when bugs and flaws – sometimes deliberately – are injected at code level. This is the reason for calling for a policy action that guarantees European citizens access to certified, resilient and open source implementations of different encryption specifications.

 

For an end user it is practically impossible to detect whether meta-data gene- rated while navigating through the web, sending mails, or establishing other communications through Internet is being analysed or used by third parties and even less, if a system is subject to a complex attack orchestrated by powerful opponents like government agencies. Citizens can protect their privacy by app- lying safety conscious practices and using special software tools and services that help hiding their digital traces.

 

Firewalls, anti-virus software, Virtual Private Networks, anonymizing proxies and networks and, most importantly, cryptography are technical means access- ible to end users. But even though it is possible to hinder unauthorized access to private data or meta-data by applying a mix of different protection mecha- nisms, there is no means for guaranteeing total immunity against such attacks. Policy options that are considered of help in reducing the risk of privacy intrus- ion by mass surveillance in a short to mid-term timeframe are: a) the promotion of open source operating systems and applications that allow for constant in- spection and scrutiny by a large community of experts and verification and vali- dation bodies and b) investing in and stimulating the integration of user friendly, utility-like software solutions.

 

The threat posed by mass surveillance practices can however not be solved on a technical terrain. Intelligence and security agencies will always have a com- petitive advantage in winning a race for technological supremacy in Internet security due to the resources at their command. The problem needs to be ad- dressed on a political level. An adequate balance between civil liberties and legitimate national security interests needs to be established, based on a public discussion that empowers citizens to decide upon their civil rights affected and the societal values at stake.

…